Now we cannot think of those olden days, how we used to do marketing. It is a time-consuming process. The salesperson will walk door to door and will describe the products or services to want as well as to unwanted customers. Differentiating and understanding who are all our target customers itself a tiring process.Yet, significant technology breakthroughs in direct selling have occurred, simplifying previous complex methods.
Promoting products or services is a major part of any business. So if you are into MLM or Network Marketing you should need to understand how to do the marketing with the help of some Network Marketing Tools like MLM Software in the market to attract customers for your MLM business. Here we will have a look at the List of Best 10 Network Marketing Tools For 2023.

List of Top 10 Network Marketing or MLM Tools 2023
1. Facebook Messenger

Used by a wide variety of people, making it easy to cover up large customer bases.
More than 2 Billion messages are sent between the members and the business unit of Facebook each month.
The communications can be automated or manual.
It provides a big space to expand your network marketing business by promoting products or services.
3. Webinars

Webinars are useful to present your MLM business virtually instead of hosting big events.
Can be used to leverage your time and find a network of people through the presentations.
It is a simple tool for your marketing purposes.
Can be used effectively for product launches.
It helps you generate potential leads.
A useful tool to showcase product demos.
Provide effective training for the business.
Effective customer communication.
4. Aweber

A tool that acts as an autoresponder of all the emails received in your absence.
Your audience gets automated responses through Aweber.
This helps in maintaining the relationship with clients.
Helps you to create and maintain the email list of the clients to promote your business online.
The more contacts you have on your mail list, the better Aweber works.
You can send a single message of your promotion or offer to thousands of customers at a time.
5. Facebook Groups

Facebook Groups can be used to enhance your sales and team strength.
You can experience around a 30% to 50% increase in team strength and sales after using Facebook groups.
Begin a group on Facebook.
Name your group with the team name.
Invite your business leaders to join the group.
Set certain rules for the group.
Help each other to improve business.
Make use of a photo album in the group.
You can also post any important offers related to your business in the group.
Have a glance at How marketing automation in direct selling is turning the clock in network marketing industry
6. WordPress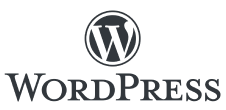 WordPress can be used for your business blogs and websites.
With blogs, you will be able to reach your potential customer and generate leads.
It is an important part of network marketing to grow your business through blogs.
You can develop websites through WordPress for your affiliates to improve business.
It provides more plugins and add-ons to your MLM business.
7. Youtube

Youtube can be used as a free resource to do better marketing.
If it is used efficiently, you can promote your products and services through Youtube.
Youtube also supports you in time management.
You just need to update with important information in another video to get continuous support for your MLM business.
8. Handouts

A handout is a simple network marketing tool that introduces your products and gives general information about the network.
Handouts can be DVDs, CDs, brochures, or posters.
This can help you collect the contact details of the ones you give handouts to.
Make sure you have a clear idea about the product you introduce through the handouts.
9. Samples

Distribute samples of the products you are selling in your MLM.
If your products include non-consumables, then you should have one in your hand to lend to interested ones.
Products should be accompanied by a business card that includes your contact details.
Collect contact details of customers and contact them after a couple of days to know whether they like the products.
10. Scheduling tools

Organizing and scheduling are important in network marketing.
Scheduling tools can ease the whole process.
It can improve your time management and help you prioritize better.
Easily create and manage your events and keep up with your schedule using these tools.
Conclusion
Hope, this article helps you to find out the Network Marketing Tools which can benefit your MLM business and the way it should be used to enhance your sales target and cover up those potential customers required for your business growth.