The multilevel marketing (MLM) sector is undergoing rapid change and evolution, & a number of new opportunities are opening up. In the past, direct selling was primarily done face-to-face, but now new business models have emerged thanks to advances in technology like the internet and social media. Yes, you can now engage in direct selling from the comfort of your couch! It's like a dream come true moment for a lazy entrepreneur 😜
Given how hard the pandemic has struck the direct selling industry, the sector's future is likely to look very different from its past. But direct-selling business can succeed in the future if technology and innovation are combined in the right way. That's right, you must master the art of texting, tweeting, and snapchatting if you intend to succeed in direct selling.
So, what does the future hold for direct selling in 2023? Read on to find out!
The Current State of Direct Selling
Understanding the state of direct selling today is essential for making wise decisions in light of the recent changes the industry has gone through.
Traditional Methods of Direct Selling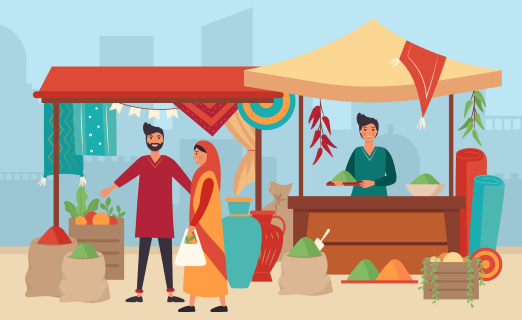 The practice of direct selling dates back to the early 1900s. And it's still going strong, even though direct selling has given way to something more similar to "direct messaging" 🤪
Party plans and door-to-door sales were the two main methods of direct selling. Although social media marketing and online sales have progressed into conventional direct selling techniques, they are still in use today. You can send a tweet and let the sales take care of themselves now instead of having door-to-door salespeople knock on your door!
Pretty Cool, right? 🤩

Network marketing firms frequently use traditional direct selling strategies, in which a salesperson is paid for both their own sales and the sales produced by the recruits they bring on board. A network of sales representatives can be formed using this type of compensation plans, and each member gains from both their own and their network's sales.
Limitations and Challenges Faced by the Industry
Despite its long history, the direct selling industry still faces a number of challenges. Let us take a closer look at these limitations and challenges;
Public Perception
Direct selling has come under fire for being linked to pyramid schemes, which could tarnish the image of credible direct selling businesses.

If you happen to find yourself in a pyramid scheme, keep in mind that the only way out is up because direct selling can be risky 😂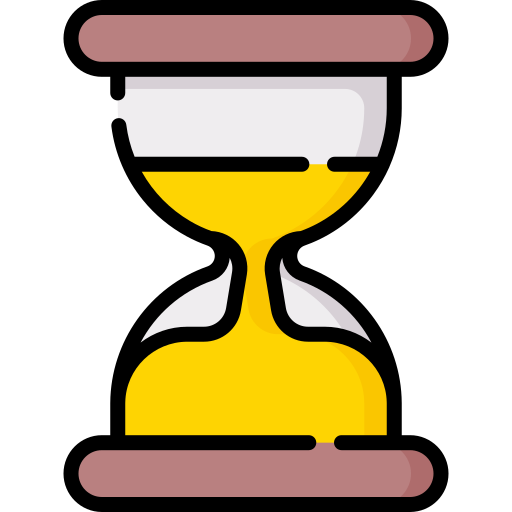 Time-consuming and costly
Given that salespeople are in charge of locating clients and promoting the goods, direct selling can be time-consuming and expensive. On the plus side, however, you get to set your own schedule and hours, which means you can always catch a nap in the midst of the day if you need to 😇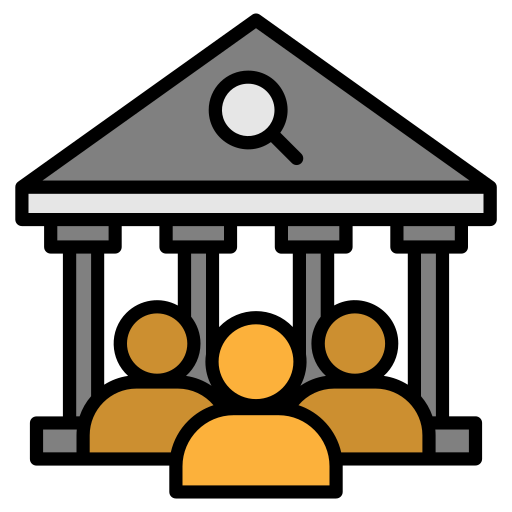 Government regulation
Many nations have put laws and rules that control direct selling company practices in order to safeguard consumers from scams. That's great news for those of us who don't want to get scammed 😌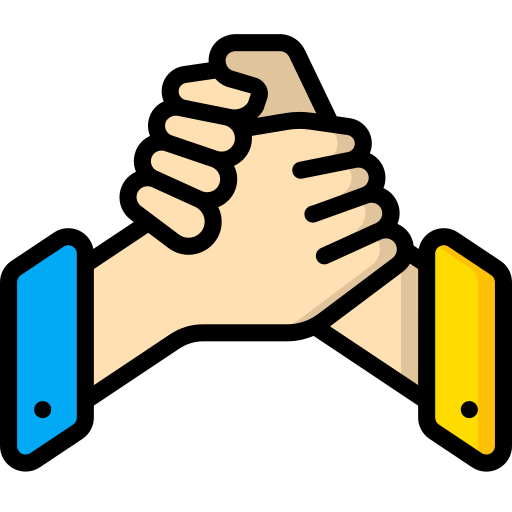 Competition
When it comes to buying products, consumers now have more options than ever thanks to the expansion of e-commerce and online shopping. This means that in order to rise up in a competitive marketplace and make a distinction themselves, direct selling businesses must work a lot harder even though there are many possibilities.
But even with all of these options, it's still challenging to identify the exemplary product that "takes you to the moon and back"! 🌝
Emergence of New Technology in Direct Selling
Despite the obstacles the direct selling sector has to overcome, there has been a sizable transition in recent decades towards technology use. This has increased their audience reach and helped direct selling businesses run more efficiently.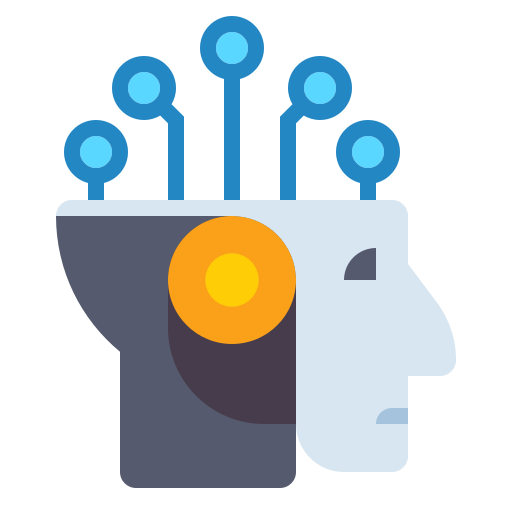 Artificial Intelligence & Data Analytics
By examining customers' preferences and behaviours, AI algorithms can assist businesses in personalising the customer experience, while data analytics offers useful information about market conditions, customer profiles, and market trend.
However, let's be honest: unless robots become scientist, it can never replace a human touch 🤗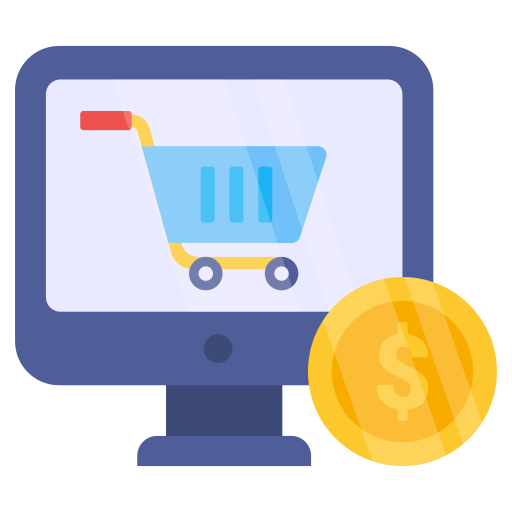 E-commerce and social media marketing
It is now simpler for direct selling businesses to sell products and gain a following because they can now access customers all over the world via their websites and social media accounts.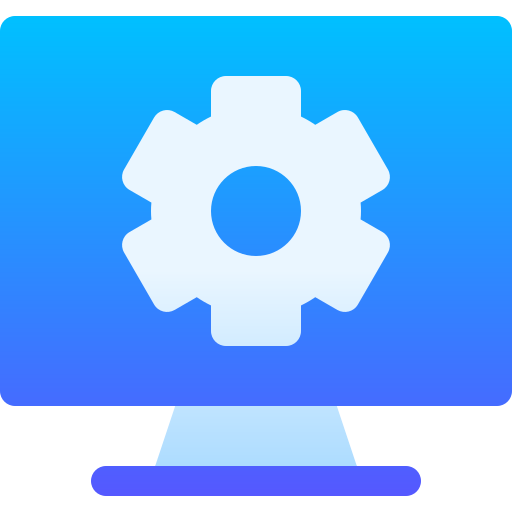 Exceptional MLM Softwares
The management of network marketing operations and sales tracking has become simpler for direct selling businesses as a result. Today, many businesses, for instance, use MLM software to track customer orders, manage inventory, and analyse sales data.
Direct selling businesses will be primed for accomplishment in the decades to come if they can adapt and stay one step ahead of the competition. After all, if you can't keep up with the changing times, you'll be left in the dust! 🥴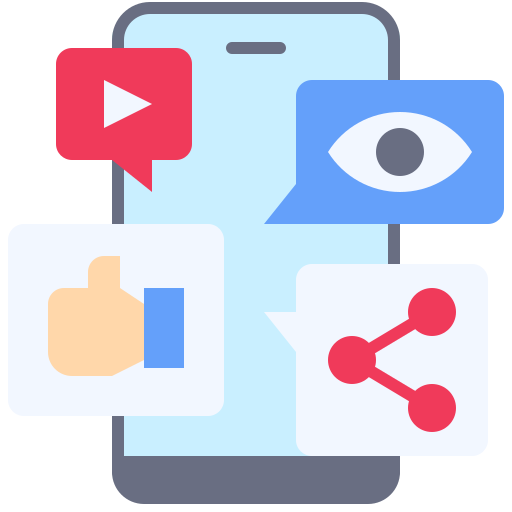 Mobile app
By providing distributors with convenient access to necessary tools, resources, and instruction manuals from any location, a mobile application can greatly benefit network marketing.
It can also help team members communicate and work together more effectively, which promotes a sense of support. That being said, it can't do your job for you. Don't forget to carry out the necessary work! 🤭
In order to give distributors more space to concentrate on expanding their networks and boosting sales, a mobile app has the potential to automate admin duties and lower manual errors. Time saved means more time to go out and make sales pitches… or play video games! 🎮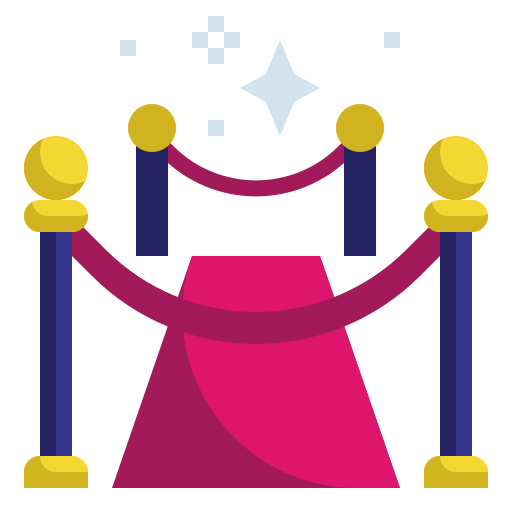 Virtual event platform
Network marketing can benefit from a virtual event platform by giving distributors a simple and convenient way to take part in workshops, product releases, and other important events. This can make it possible for a wider variety of attendees to participate while saving time and money on travel and lodging.
Last but not least, it can offer insightful data and analytics on participant engagement and behaviour that can be used to enhance subsequent events and broaden marketing approaches.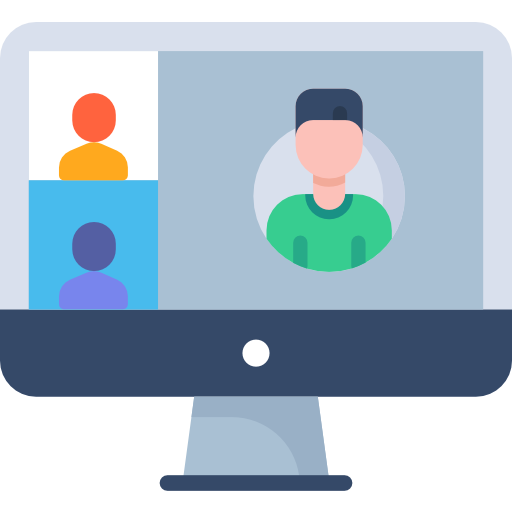 Video conferencing software
Network marketing can benefit from the use of video conferencing software because it makes it possible for distributors to connect with their prospects and downlines from any location. A wider range of participants can attend presentations and conferences thanks to the time and money that can be saved on travel.
It can offer insightful data and analytics about member engagement and behaviour that can be used to enhance general marketing techniques and future conferences.
The Impact of Technology on Direct Selling
Undoubtedly, technology has opened up new possibilities for network marketing. Let us delve into the transformative impact technology has had on the world of direct selling.
Use of E-commerce Platforms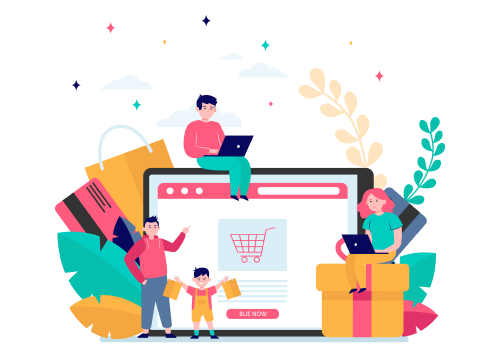 The impact of technology on direct selling has been significant, particularly with the increased use of e-commerce platforms. With the rise of digital marketing and social media, direct-selling companies can reach a much larger audience than before.

Additionally, data analytics and machine learning have allowed direct selling companies to understand their customers better and tailor their sales approach accordingly. In short, technology has enabled direct selling to be more efficient, effective, and scalable, making it an increasingly attractive business model for entrepreneurs.
Integration of AI and automation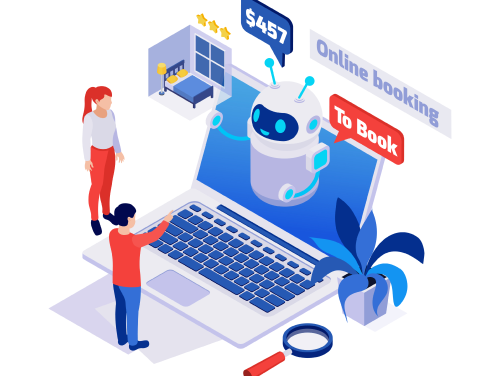 The impact of technology on direct selling has also led to the integration of AI and automation. By leveraging these technologies, direct-selling companies can streamline operations, increase efficiency, and enhance the customer experience.
AI and automation can automate repetitive tasks such as customer follow-ups, order processing, and inventory management. This can free up time for direct sellers to focus on building relationships with their customers and growing their businesses.Over 50% of organisations intend to use AI and automation technologies in 2023, according to a recent Deloitte study.

The integration of AI and automation in direct selling has become more effective and efficient, providing direct sellers with the tools they need to succeed in an increasingly competitive marketplace.
Increased transparency and accountability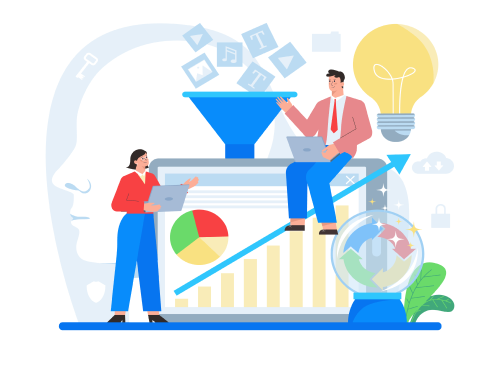 Direct sellers and their consumers can now communicate more easily thanks to the development of digital platforms, which has improved product transparency in terms of cost, reliability, and distribution.

Data analytics helps direct selling companies address potential issues and increase transparency, leading to more credibility and sustainability. This helps build trust with customers. So, is it okay to say that data analytics is the guardian angel of MLM companies? 🧚
Now that you know, technology has largely had a positive impact on direct selling, let us curiously explore what the future of direct selling brings to the table.
Future of Direct Selling
The future is often uncertain, but network marketing may have its own unique circumstances.
Predictions for the growth and development of the industry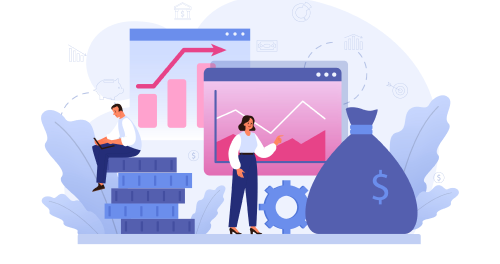 Innumerous predictions for the direct selling industry's expansion and development indicate that the MLM's future looks optimistic. Technology advancements are expected to lead to direct selling businesses using digital platforms and tools more frequently to improve their capabilities.
For instance, network marketers can increase operational efficiency by using encrypted databases to manage customer data, and build a sense of trust with their clients by providing a secure framework for sensitive data.

The rising significance of social and environmental responsibility is another significant trend for direct selling in the future. Businesses that engage in direct selling are anticipated to place a high priority on ethical behaviour and sustainability in their operations. As a matter of fact, this will probably increase brand recognition and customer loyalty.

Direct-selling companies operating in the health and wellness space are expected to benefit from the growing focus on health and wellness. Especially if they can convince the customers to buy their products, they can really "well-ness" their bank accounts! 💸💰
Hence, MLM companies can maintain their success and stay on top of the game by embracing technology and emphasizing social and environmental responsibility.
How will Technology Continue to Shape the Industry?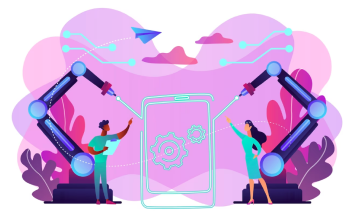 The direct selling industry's potential is inextricably linked to technology, which will persist to have a notable influence on the industry in many distinct manners.
A significant trend in the MLM industry is the growing adoption of automation and artificial intelligence. This facilitates businesses to optimize processes and furnish more individualized and adequate consumer services.

The mounting essence of e-commerce and mobile commerce is another trend. It fosters direct sellers to develop their reach and deliver customers a more convenient and suitable purchasing experience. So, we can shop for anything we want in our comfy pyjamas right from the couch! 🤷
The growth of social media and other digital platforms will greatly influence direct selling's future. While adhering to the necessary rules and regulations, direct sellers must use these platforms effectively to develop their brands and establish relationships with their customers.

The future of MLM is closely intertwined with technology, which will persist in significantly revolutionizing the network marketing industry. By welcoming the most ideal technologies and operating them efficiently, direct-selling enterprises can stay at the forefront of the sector and supply value to direct sellers and their customers.
Potential Challenges and Opportunities
The future of the direct selling sector will be shaped by a mix of challenges and opportunities that arise as the industry advances.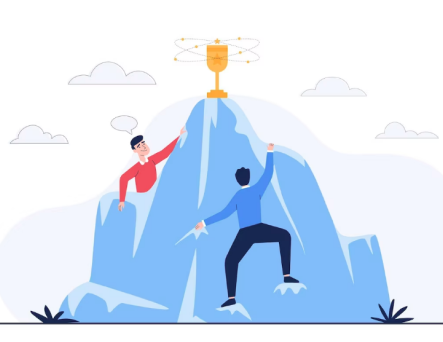 One of the biggest challenges that direct selling companies will face is adapting to changing consumer preferences and expectations. With the rise of e-commerce and mobile commerce, consumers are increasingly looking for convenience, speed, and personalized experiences. After all, it's hard to sell something when the customer keeps changing what they want! 🤦
Direct selling companies confront a significant challenge in complying with diverse,complicated legal necessities while they attempt to develop their functions to further regions and markets.

However, there are also significant opportunities for direct-selling companies in the future.
MLM companies are foreknowing to accomplish substantial cost savings and operational efficiencies through the growing execution of artificial intelligence and automation. An example is how several direct-selling companies leverage machine learning algorithms to explore customer data, foresee customer needs, and optimize sales and marketing approaches.
The future of direct selling will be impacted by a number of variables, including developing technology, shifting consumer preferences, and complex regulatory frameworks. Companies that take on these opportunities and challenges can position themselves for excellence in the forthcoming years.
Cheer up, my friend! All we need is a good dose of humor and a sunny outlook to breeze through this like a hot knife through butter! 😇
Conclusion
Direct selling has a promising future with myriad prospects for upgrades and proliferation in the upcoming years. MLM companies are in a fortunate position to employ technology and creativity to enhance efficiency and expandability. Thus, despite any obstacles that may need to be overcome, the direct selling industry has a bright future ahead of it. Let us eagerly await where technology will take the network marketing industry in 2023 and beyond 🎲