The network marketing industry is booming by leaps and bounds thanks to rapid developments that are happening in the MLM space.
At the helm of it is the Unilevel MLM Software that powers one of the simplest compensation plans in the network marketing industry. However, the Unilevel MLM Software is more than just a tool – it's the foundation upon which the success of your venture is built.
We have put a detailed post regarding the key development poised to shape the future of the Unilevel MLM plan. These developments are set to make the Unilevel Software more efficient and scalable. So, stick with us as we explore the future of Unilevel MLM Software.
1. The Technology Trends Set to Revolutionize the Unilevel MLM Software
Transformative technologies will be the driving factor in shaping the future of Unilevel MLM Software.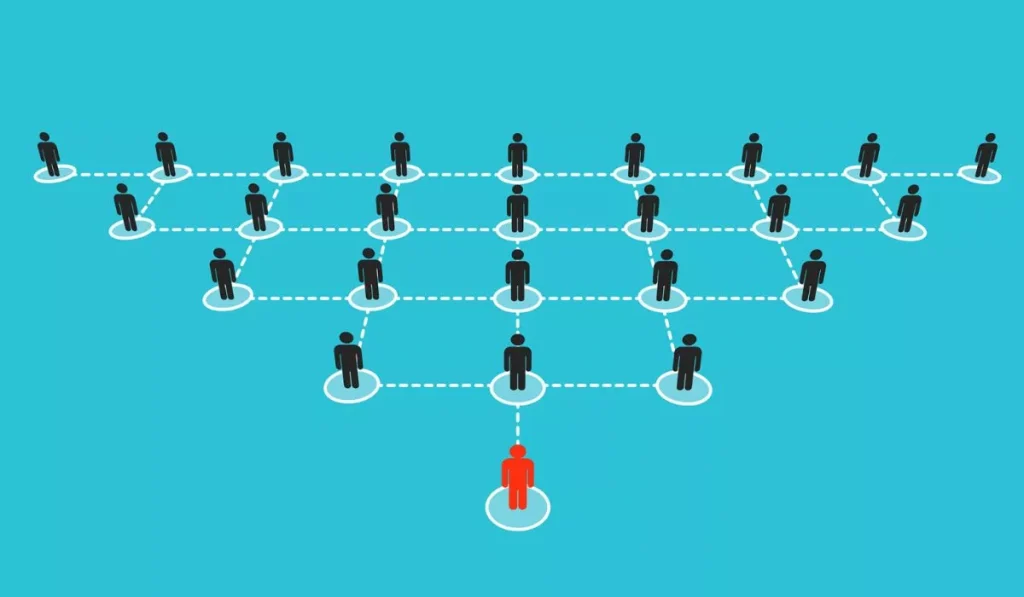 AI and Machine Learning
AI and machine learning are already taking over most business processes. Future MLM software will include powerful AI and machine learning features to churn massive data and predict market trends. Likewise, these will also turbocharge lead generation, sales, and recruitment processes.
Blockchain Technology
In the future, blockchain technology will become the guardian of transparency and security in Unilevel MLM Software. It will act as a shield against fraud and induce more trust in the network marketing business.
2. Focus on Seamless User Experience
Enhanced user experience is a key element in business success, therefore the future Unilevel MLM plan will be more user-friendly and intuitive.
Customization for Seamless Distributors Experience
Customization will be front and center of Unilevel MLM Software in the future. Extensive customization will enable tailored software that is easy to use and makes it a breeze to use.
Data Analytics For Personalization
Personalization is a critical element of user-friendliness; in the future, the MLM software will focus more on personalization. The future Unilevel MLM software will employ data analytics and analysis to deliver personalized experiences.
3. More Focus on Mobile Optimization
Mobile optimization is undoubtedly going to be at the center of future MLM software. It's because of the increasing penetration of mobile phones and their ever-increasing computational capabilities.
Responsive Design
Tomorrow's Unilevel MLM Software will be more about accessibility on the move. In such a scenario, responsive design will take a central role. It will ensure that the software will adjust to all screen sizes. This way, customers and distributors will continue to experience a straightforward interface no matter the device they are using.
MLM Mobile Apps
Mobile apps will become a gateway to effortless network marketing. Unilevel MLM Software will also include simple mobile apps that include all the features and functionality to manage network marketing tasks right from the mobile. It will be the next level of convenience and accessibility.
4. Enhanced Security Measures
Data safety is already a big concern in this industry, so it's not an exaggeration to say that future Unilevel MLM Software will pack more stringent security features.
Robust Encryption and Authentication
Future Unilevel MLM Software will be the fortress of data security. Powered by blockchain, smart contracts, and cutting-edge encryptions, the MLM software will be better adept at defending itself against cyber threats.
Data Compliance
Data Compliance won't be an option in the future but a mandate. As a result, the Unilevel MLM plan will emphasize heavily on data protection regulations. It will ensure that the MLM business operates within the realm of law ensuring security for all parties involved.
5. Excessive E-commerce Integration
E-commerce is becoming a norm for businesses that deal in product selling. Consequently, the coming days will witness more robust e-commerce integration in the MLM software.
Semales Product Orders and Transactions
The Unilevel MLM Software will enable effortless transactions. It will include crypto payment options as well as blockchain wallets to offer better security and transparency in the transaction process. The focus will be on simplifying the process and making the buying and selling experience smooth.
6. AI-Driven Data Analytics
As the famous saying goes, data is the new oil, the MLM industry will also rely heavily on data analysis in the future for more informed business decisions. As a result, the Unilevel Software will include more sophisticated data analytics tools.
Data Insights for Decision-Making
The MLM software of the future won't just be a technological tool, it will also act as a trusted advisor thanks to its AI-driven data analysis capabilities. They will provide valuable performance insights that will aid the decision-making process.
Predictive Analysis for Distributor Recruitment
In the future AI and analytics will also fuel the process of recruitment. Lead prospecting and nurturing won't be manual anymore but powered by AI. The MLM software will leverage AI to identify the most promising leads and customers making the sales and recruitment process more impactful.
Wrapping Up
These are all the trends that could shape the Unilevel MLM software in the future. However, these trends are not carved in stone; some might become more prominent while others may fade away against the glare of more promising innovations. However, technology will certainly continue to push the boundaries of MLM software and make it more adept at handling MLM operations. In short, the coming days will witness more powerful and technologically enriched Unilevel MLM Software.